If you need hard-to-get tickets to sporting events and other live entertainment events then click this link to find available tickets:

Also, be sure to get actual and print-on-demand memorabilia and merchandise from independent baseball teams (active and now defunct) starting at this link:
Go Here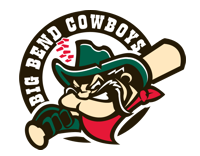 This morning I talked with the General Manager of the Big Bend Cowboys of the Continental Baseball League.  The Cowboys are based in Alpine, Texas which is located in the western part of Texas.
He said that he needs interns for the 2010 season, both pre-season and during the season.  Should you, or people you know, be interested in internships with the Cowboys then you are welcome to contact J.R. Smith at (432) 249-0682.  Serious inquiries only.
The team's website is http://www.BigBendCowboys.com
Should you be looking for internships or jobs in other locations besides West Texas then be sure to visit these links or click the page tabs near the top of the page:
============
There are several good books about the independent professional baseball leagues. You are welcome to see a list of suggestions through this link:
Books
Get notified of upcoming independent baseball tryouts from either of these services:
first service
or the
second service
. Prospective players can find some helpful resources
here
We will be providing a growing list of possibly helpful tips and suggestions on various baseball information. This will range from "how to" information about baseball skills all the way to helpful information for casual baseball fans. Please click the link for more information:
Tips And How To Information